As Austin's top-ranked premier, award-winning custom home builder and build on your lot Austin builder, our mission to personalize the home-buying experience and build luxury custom estate homes with functional and customizable floor plans continues to set our custom homes in Central Texas apart. Our commitment to delivering luxurious standard features, quality construction and value has helped Giddens Homes win numerous awards for product design, customer experience and overall best custom home builder over the past five years. We are proud to share that 2021 was a landmark year for the company, taking home eight new awards and one finalist award for best builder, product design, customer experience, and more.
This year, Giddens Homes received the following honors: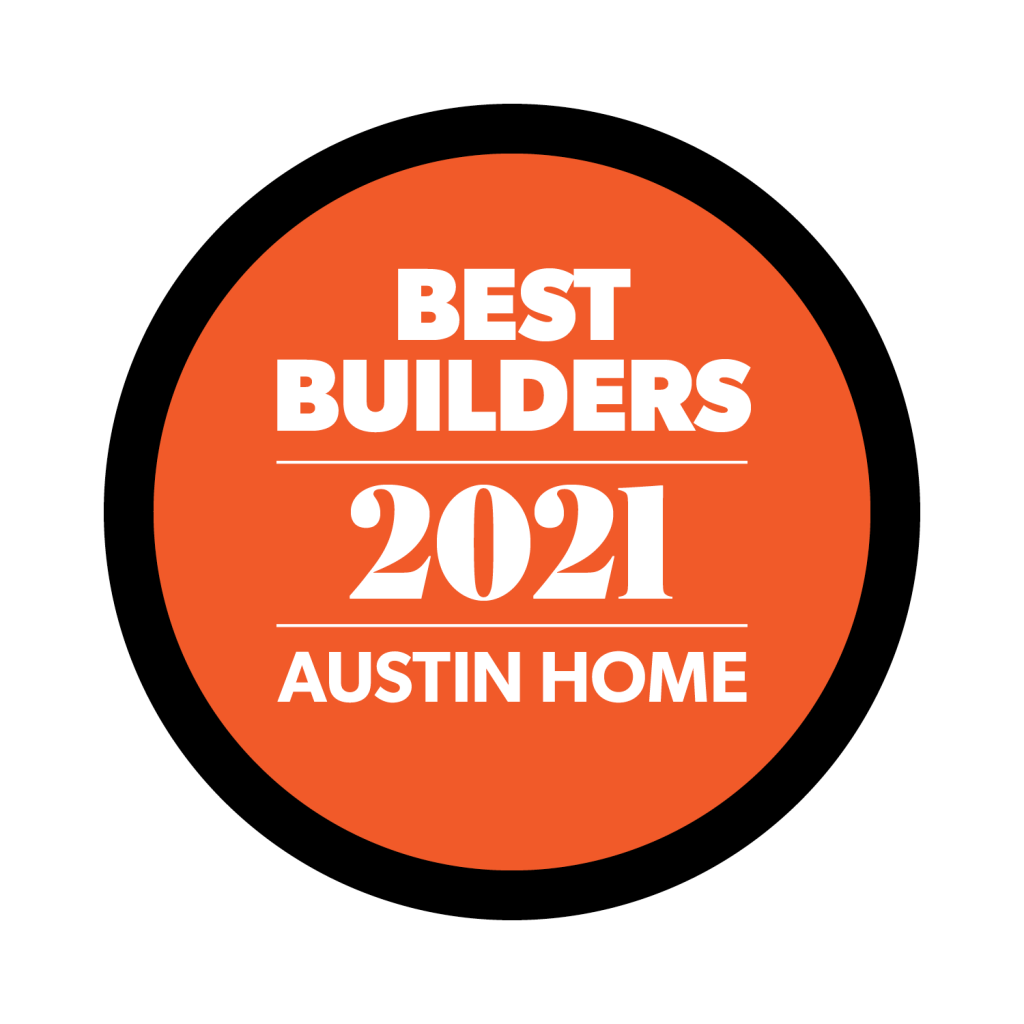 Austin Home Magazine recognized Giddens Homes as Austin's Best Builder 2021 among 20 other custom home builders in Central Texas. The magazine is the area's premier luxury home builder publication that highlights the most buzzworthy people, places, trends, and products stirring up the local home and design community.

Local business publication, Austin Business Journal, ranked Giddens Homes the 2021 #1 Custom Homebuilder for the third year running. The 2021 Austin Business Journal list of best custom home builders in Central Texas highlights local builders creating unique residences for their clients. Builders either have select lots to choose from or will build on your Central Texas lot.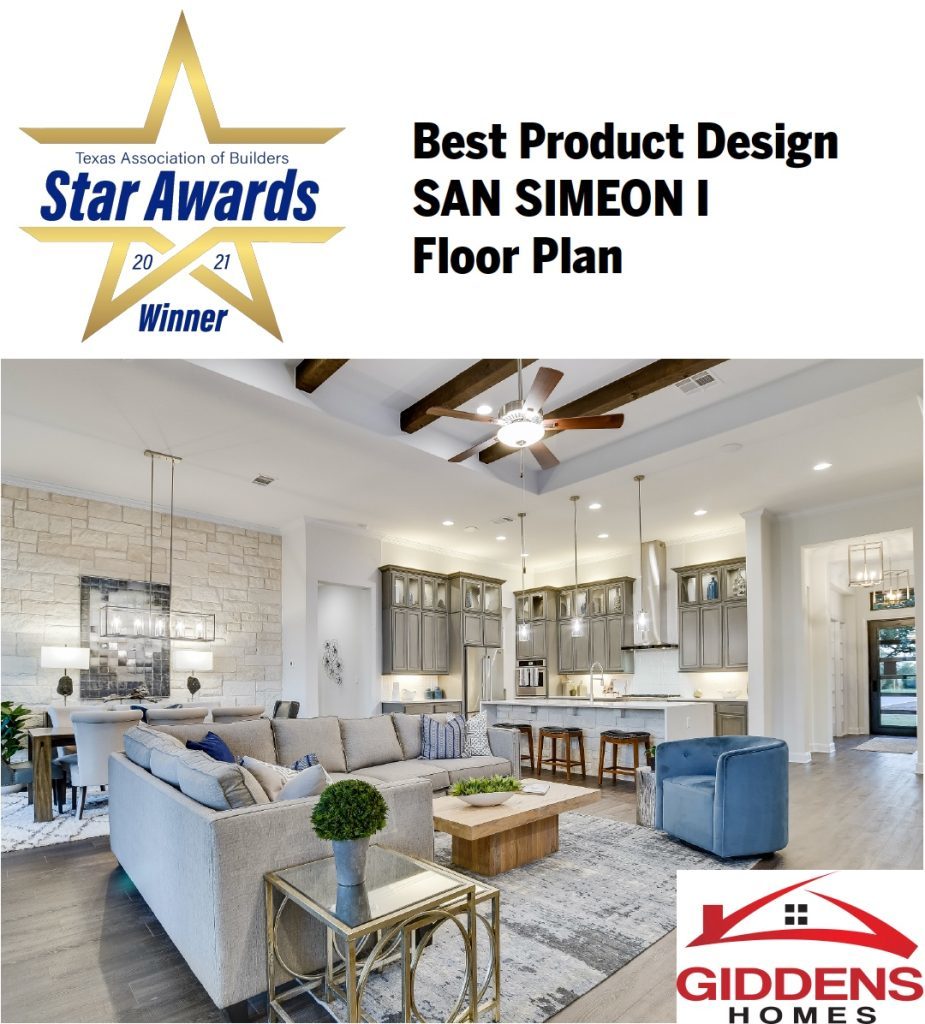 The Texas Association of Builders (TAB) awarded Giddens Homes two Best Product Design awards for our San Simeon I floor plan and the Madera II floor plan at the 20th annual Sunbelt Builders Show™ in July 2021. The Star Awards are given annually to recognize excellence in all areas of the residential construction industry.
Giddens Homes was also Max Award Finalist in 2021 for the Best Specialty/Feature room for the Madera II Game Room. The Home Builders Association Greater Austin annual Marketing & Advertising Excellence (MAX) Awards is the only local awards program to recognize the best in residential construction, development, sales achievement, and marketing.
Topping off this year's awards, Giddens Homes received four 2021 HomeBuyers Choice Awards, including First-Year Quality, Overall Home Purchase & Ownership Experience, Customer Communication, and Design Experience. The 25th Annual Homebuyers' Choice Awards are powered by Eliant and acknowledge outstanding customer experience in homebuilding.
This year's award-winning designs and floor plans are just a few of the 28 customizable floor plans available to choose from and build on your lot in Central Texas. Whether you've found your piece of the Hill Country or searching for the perfect acreage lot to build your custom dream home, you'll find that Giddens Homes is the best custom home builder in central Texas with the experience and accolades to prove it.
Explore our beautifully furnished model homes in Georgetown, Liberty Hill, Jonestown, and Leander and find what inspires you to start building your dream custom home. Every floor plan is customizable, which means you have endless options to design and personalize your custom home to fit your unique lifestyle. Learn more about our build on your lot Austin custom home-building process and how we can bring your vision to life to build the legacy home your family will love for generations.