So, you've decided to build on your Central Texas lot and now it's time to find the perfect custom home floor plans to build your dream home. Building a new custom home is an exciting endeavor and one that also comes with a lot of decisions when it comes to choosing the right size and layout for your family. Whether you're an empty nester looking for a more manageably sized home, a new family with room to grow, or a lock and leave lifestyle for young professionals or anyone living life on the go, Giddens Homes has 28 customizable floor plans to choose from and make your own. To help you get started, we've outlined the six things to consider when deciding what floor plan is right for you. And we've shared three floor plans to give you a sense of what could work best for your lifestyle.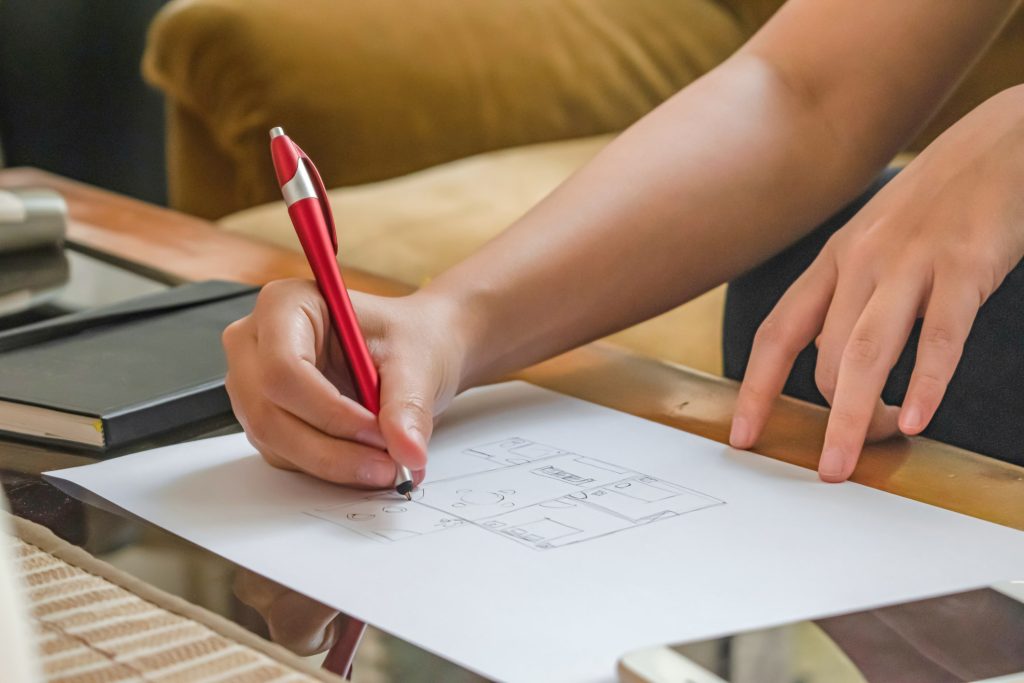 6 Tips to Consider When Choosing a Floor Plan
Make a List of Priorities
You've probably envisioned what your dream home would look like many times over, but before you start browsing custom home floor plans, make a list of wants and needs so you have this in mind before you to start exploring.
Think about the size of your current home and how much space you really need going forward. You'll also need to make sure that your floor plan of choice will fit on your lot. As build on your lot Central Texas experts, Giddens Homes can help you determine if your floor plan(s) of choice will work for you.
Single Story or Two Story
Think about where you'll be in 5-10 years and if you'll still love having two floors or if you'd prefer to have all rooms on a single story.
It's best to have a budget in mind when considering what floor plan is right for you. This will help you ensure that your new home meets all your needs with room for any extras you may decide to add on later.
Does It Match Your Lifestyle?
You are unique and your home should reflect how you want to live. Do you love to entertain? Then you may want an open kitchen and living area, a formal dining room or a spacious patio for backyard BBQs. Want more privacy? You'll want to consider where windows are placed.
In addition to your needs and wants, it's important to have a list of things you'll want to avoid, which can help you narrow your floor plan choice or customize the one you decide to build. Don't like complicated layouts, half, or angular walls? Make a note of it and be sure to share with your home builder as well.
Floor Plan for Empty Nesters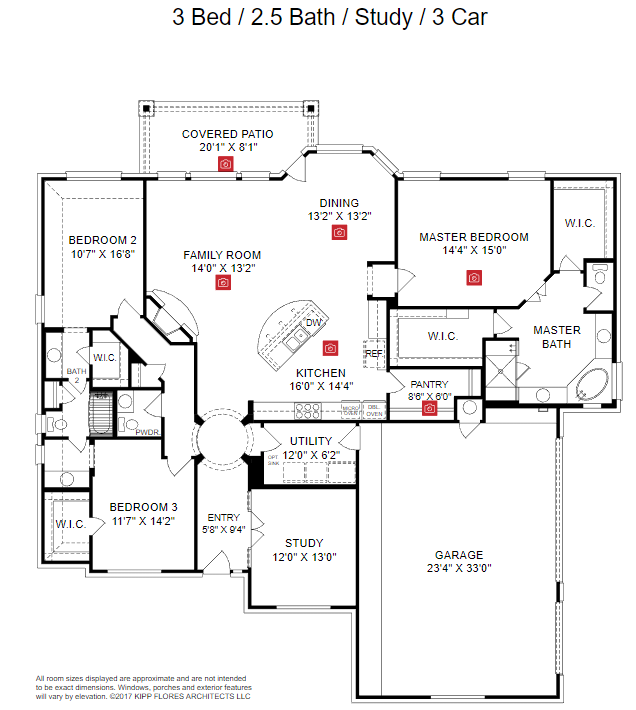 Looking for a more manageable space, but still enough room for guests? The Aledo II floor plan is a great option and still roomy enough at 2,435 square feet with an open living, dining, kitchen, three bedrooms, and 2.5 baths. Plus, as a single story, you'll find the floor plan easier to maintain and great for privacy from guests with the spacious master bedroom separate from the other bedrooms. The covered patio can be extended with options for an outdoor kitchen for entertaining. And you'll have extra room with a study, utility room, three car garage with an option for a four-car garage. Visit the Giddens website to see available options and how you can customize the Aledo II floor plan.
Floor Plan for Growing Families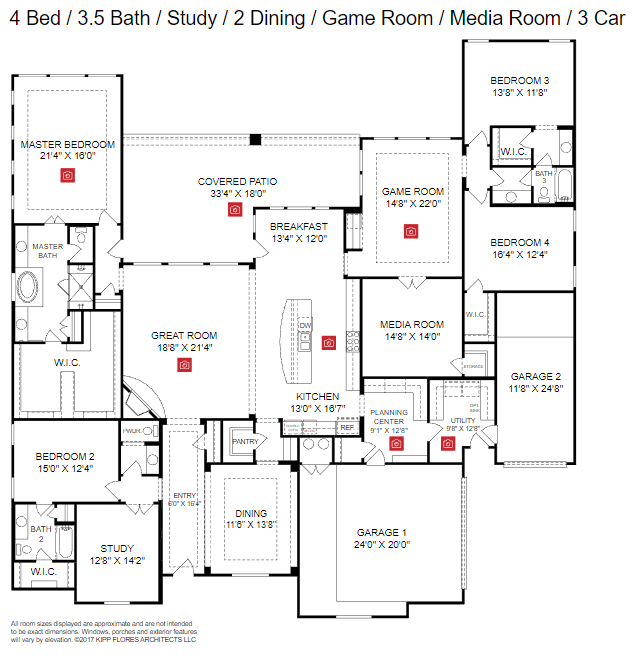 Growing families need plenty of space to spread out and still enjoy time together. The Avalon is the largest of the Giddens Homes custom home floor plans and offers ample room at 4,238 square feet with four bedrooms, 3.5 baths, and study. There is something for everyone in this plan with a media room, game room, spacious great room, open kitchen and breakfast nook, formal dining room, and a huge, covered patio with options for a fireplace and outdoor kitchen for entertaining family and friends. The home also features a three-car garage with an option for a four-car garage for families with teenage drivers as well. Visit the Giddens website to see available options and how you can customize the Avalon floor plan.
Floor Plan for Lock and Leave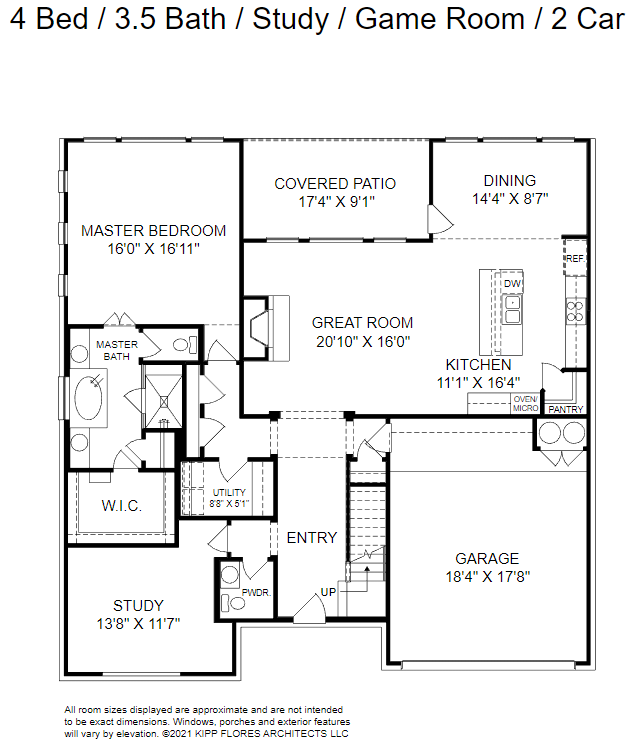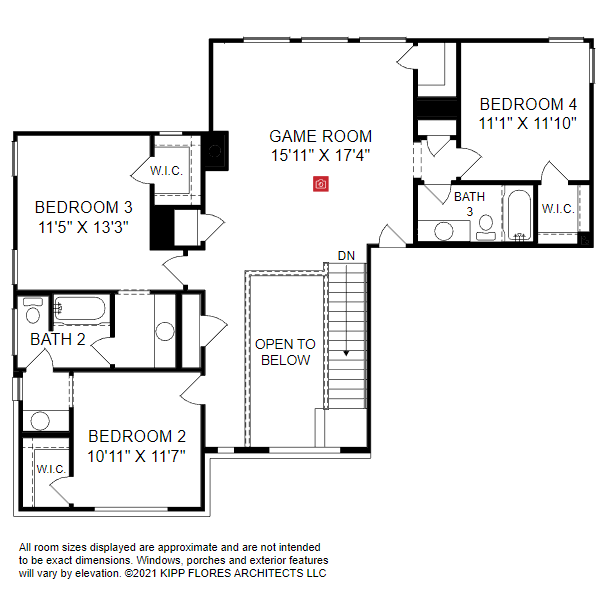 If you live a more active lifestyle, but still need ample room for family or friends, the Pismo two-story home features are great for those on the go. This 3,062 square feet home has a spacious master down and powder room for convenience with three additional bedrooms and two bathrooms upstairs. The large game room is perfect for sending the kids upstairs to play and working from home is easy with the large study downstairs. If you love entertaining when you are home, the covered patio can be extended with an optional fireplace and outdoor kitchen. And there is ample room for storage in the two-car garage. Visit the Giddens website to see available options and how you can customize the Pismo floor plan.
With 28 floor plans to choose from and six beautifully furnished model homes to inspire, you have endless options to design and personalize your custom home to fit your unique lifestyle. Learn more about our build on your lot Central Texas home process and how we can bring your vision to life to build the legacy home your family will love for generations.